A unique blend of
Customer Interaction and Endpoint Management Software and Cloud Management Platform
User-friendly Interface
Through an user-friendly Interface, Optimum Desk app makes it easier than ever for the end user to create tickets, get support and real-time ticket or system status.
For MSPs, keeping in touch with the end users and getting ticket details is one click away, even through live chat. It builds a solid foundation that will create a strong connection between them and the clients, by providing innovative and reliable solutions.
Schedule a live demo
General benefits
Your organization and the end-users will achieve higher performance and productivity by getting better and faster support from the MSPs.
They permanently scan the health of the software systems and hardware, like hard drive, battery and computer fans and identify possible issues that may endanger their proper functioning.
Also, they check if your antivirus is running on your device and your personal information are secure, so no one is going to access them.
Plus additional benefits:
Enhanced Customer Interaction
Live Chat Communication
Phone Call Support
Real-time Service Updates
Device Health Status and Resolve Request
Subscription and Device Management
Advanced Device Cleanup
Privacy Score and Setup
Security Score and Setup
Performance Score and Setup
Network Performance Audit and Recommendations
iOS and Android Apps for Remote Device Management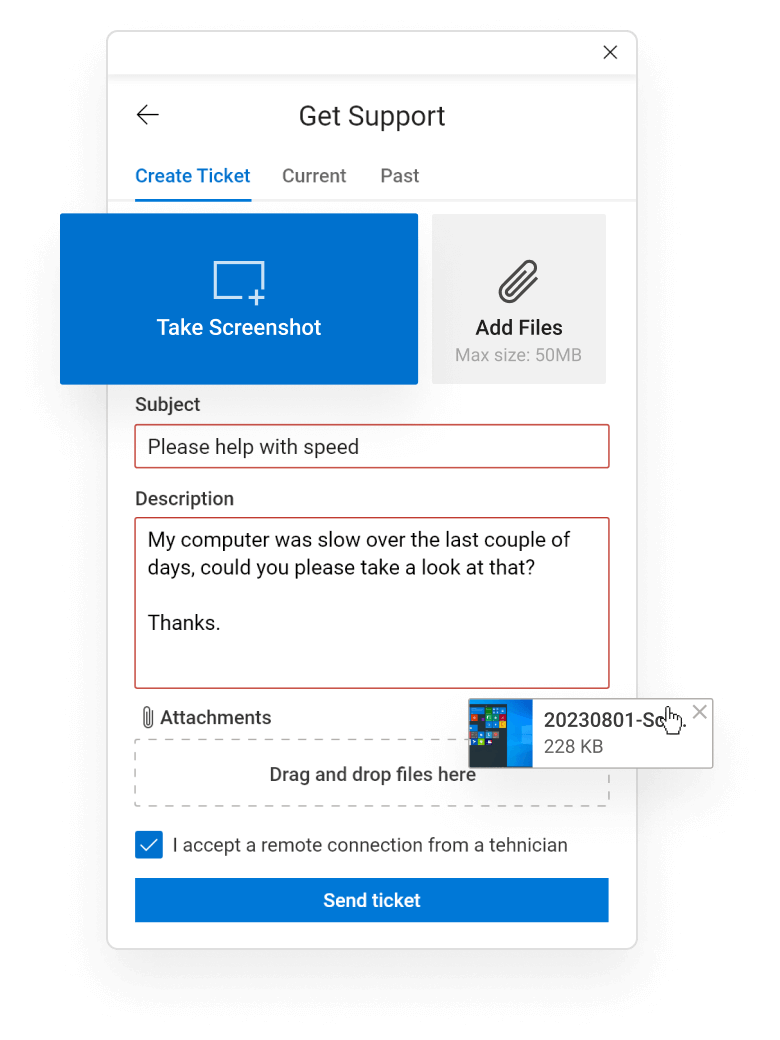 What is the input we bring to you and your clients?
Maximized work performance and productivity.
User personalized cognitive experience
Software and hardware assets easy management from one single cloud based platform.
Reliable, Accessible and Comprehensive Cloud based Platform
Everything accessible and controlled from one single, secure, complete and intuitive platform, that integrates all 14 modules in one.
Schedule a live demo