Customer Interaction and Endpoint Management Software
C.I.E.M.S
Endpoint Management Solution for MSPs for customers' PCs.
Schedule a live demo

Driven by our proprietary AI based agent, Adam Intop, Optimum Desk's user-friendly Interface helps MSP keep in touch with the users to offer them real-time support and solutions to keep the infrastructure working properly. A solid foundation that will build a strong connection between you and your clients, by providing high-quality services through our management software for all endpoints.
Improve and speed up
The ticket creation process is now simpler and more accessible than ever at one click away from the end-user. It also shows system load information for fast optimization.
Protect and control
Devices, data and navigation are now safer than ever as Optimum Desk actively prevents malware and spyware to access and control the devices and network.
Remove and secure
Obsolete Add-Ons and software installed on your computer, causing low performance, compatibility, or security problems are now managed by Optimum Desk.
Extra Benefits
All the standard C.I.E.M.S functions plus additional benefits:
Extra protection layer
Core-isolation
Enable Protection Unwanted Apps (PUA)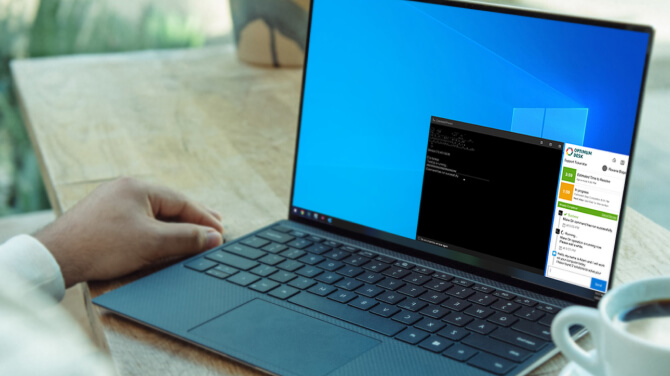 Schedule a live demo
Request Demo for free and convince yourself of the benefits of Customer Interaction and Endpoint Management Software!
Test Customer Interaction and Endpoint Management Software free for 30 days and find out what return you bring to the company!
Request a live demo
30 Days free
Test your Customer Interaction and Endpoint Management Software for 30 days
See results
Measure the benefits you brought to the company with our solution
Partnership
Get services for a long-term partnership